NEWS
Starting mail order for the limited goods from "Pretty Guardian Sailor Moon" the 25th Anniversary Classic Concert in Osaka
We are starting mail order for the limited goods from "Pretty Guardian Sailor Moon" the 25th Anniversary Classic Concert in Osaka which was held in 29th April 2018 at festival hall in Osaka.
*We are accepting the order from member of our Fan Club in advance.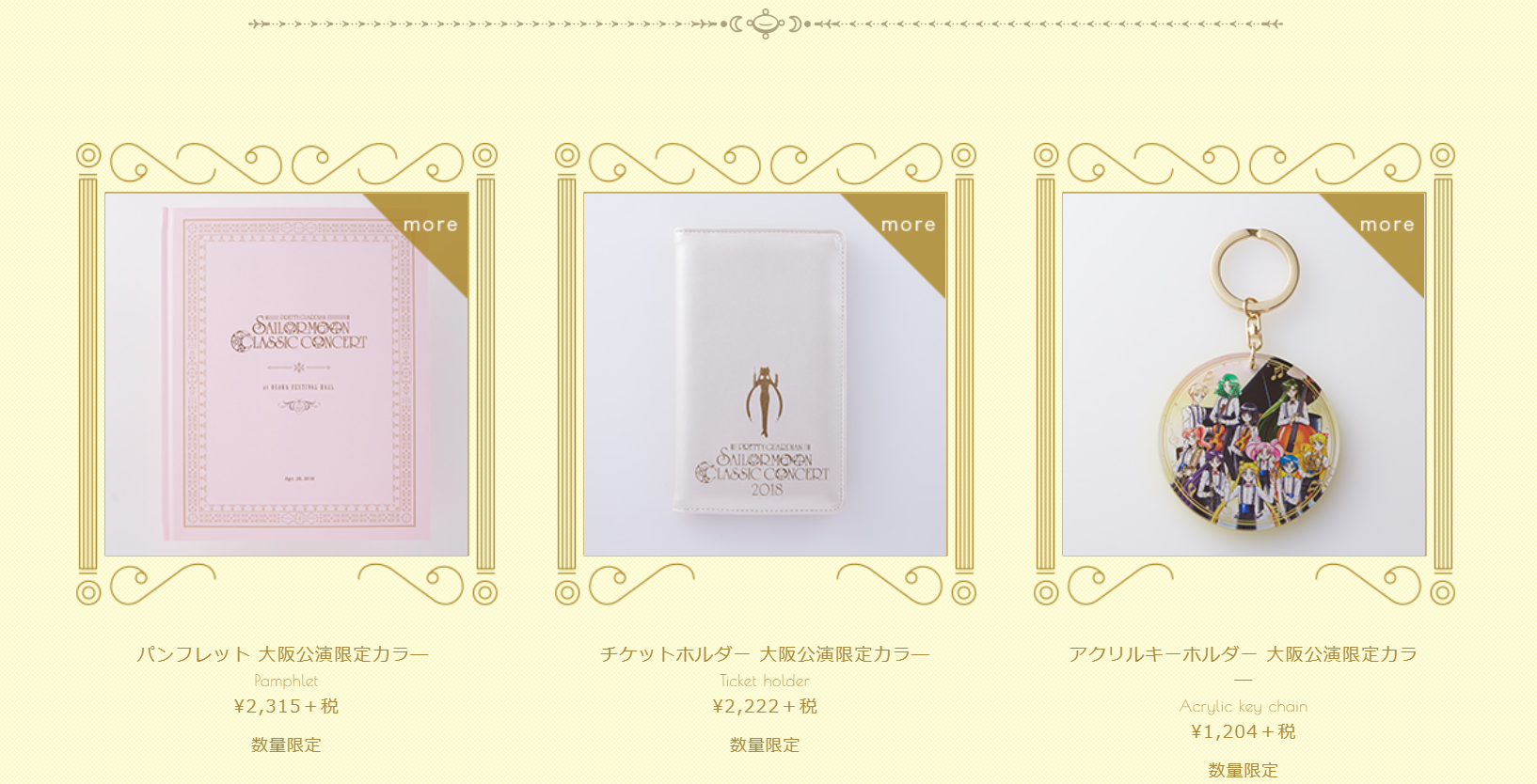 Please access to our GOODS page.